Ara is an 8-star Mage Class card. Its card rarity is Ultra Rare.
Attributes at Level 1
Edit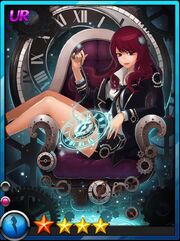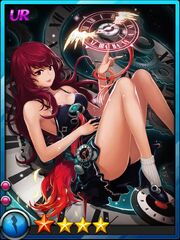 Evolution
Edit
Ara can be combined with Ara to get Ara+.
Ara can be fused with Snowy Cloak, Shaman, and Jean on the Throne to form Tia.
"Not everyone can control time. Only the select few chosen by the gods have the power to control time."- Ara
"Changing time is very dangerous, but I will change time just this once for you. Tick tock!" - Ara+
Ad blocker interference detected!
Wikia is a free-to-use site that makes money from advertising. We have a modified experience for viewers using ad blockers

Wikia is not accessible if you've made further modifications. Remove the custom ad blocker rule(s) and the page will load as expected.