Brooklyn is a 6-star Mage Class card. Its card rarity is Super Rare.
Attributes at Level 1
Edit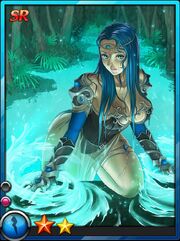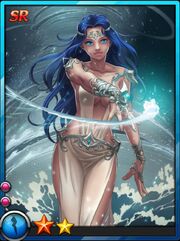 Brooklyn+
Edit
Evolution
Edit
Brooklyn can be combined with Brooklyn to get Brooklyn+.
Brooklyn is part of the Power of Nature 1 and 2 Sets.
"Worshipping the power of water, Brooklyn couldn't stand watching Brikeaz being controlled by the evil forces. She's about to bring the power and fear of water to the enemy out there."- Brooklyn
"See the hurricane behind my back? The powerful hurricane will wipe out this dirty, barren land. Then there shall be peace." - Brooklyn+
Ad blocker interference detected!
Wikia is a free-to-use site that makes money from advertising. We have a modified experience for viewers using ad blockers

Wikia is not accessible if you've made further modifications. Remove the custom ad blocker rule(s) and the page will load as expected.