Cheryl is a 10-star Warrior Class card. Its card rarity is Ultra Rare.
Attributes at Level 1
Edit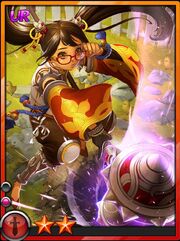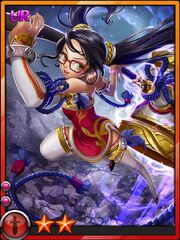 Evolution
Edit
Cheryl can be combined with Cheryl to get Cheryl+.
Cheryl is part of the Awakened Children and Guardian Girl Sets.
"It is said that some of the children orphaned during the war are infused with the power of the Spirit Stones, and are enlightened. Cheryl is one of those artificially made geniuses."- Cheryl
"People keep on telling us that we're just artificial, but I don't care what they say because I can use this power to protect those I love." - Cheryl+
Ad blocker interference detected!
Wikia is a free-to-use site that makes money from advertising. We have a modified experience for viewers using ad blockers

Wikia is not accessible if you've made further modifications. Remove the custom ad blocker rule(s) and the page will load as expected.