Leonia is a 5-star Warrior Class card. Its card rarity is Super Rare.
Attributes at Level 1
Edit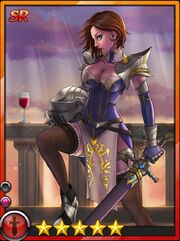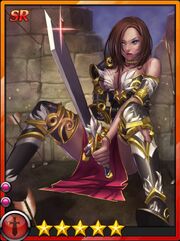 Leonia can be combined with Leonia to get Leonia+.
"I love two things: battles and partying. Oh, you're challenging me with a sword? All right. Let me just empty this cup real quick."- Leonia
"Phew... The battle never seems to end. It's dark outside already. Let's hurry so we can attend the party later tonight." - Leonia+
Ad blocker interference detected!
Wikia is a free-to-use site that makes money from advertising. We have a modified experience for viewers using ad blockers

Wikia is not accessible if you've made further modifications. Remove the custom ad blocker rule(s) and the page will load as expected.