Marina is a 5-star Mage Class card. Its card rarity is Rare.
Attributes at Level 1
Edit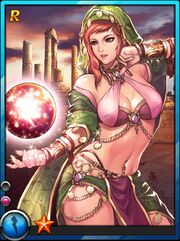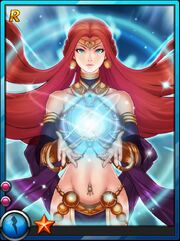 Evolution
Edit
Marina can be combined with Marina to get Marina+.
"She was on her way to be a female priest. Then she began to wonder. Could there be an absolute power in the galaxy? When she left the shrine to study the power of the galaxy, a war broke out."- Marina
"I found it. I finally found the absolute power. It's not at the shrine or the galaxy. It has been in the palm of my hands all along..." - Marina+
Ad blocker interference detected!
Wikia is a free-to-use site that makes money from advertising. We have a modified experience for viewers using ad blockers

Wikia is not accessible if you've made further modifications. Remove the custom ad blocker rule(s) and the page will load as expected.