Mete is a 6-star Mage Class card. Its card rarity is Super Rare.
Attributes at Level 1
Edit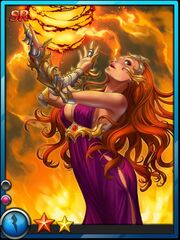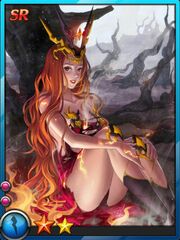 Evolution
Edit
Mete can be combined with Mete to get Mete+.
Unknown
Mete of part of the Power of Nature 2 set.
"I see the evil forces are burning this great land of ours. Now it's our turn to burn them with this endless fire."- Mete
"It's impossible to control the power of mother nature. We just wait until the nature eases on us. Once the fire consumes the whole land, we simply wait until it goes off." - Mete+
Ad blocker interference detected!
Wikia is a free-to-use site that makes money from advertising. We have a modified experience for viewers using ad blockers

Wikia is not accessible if you've made further modifications. Remove the custom ad blocker rule(s) and the page will load as expected.