Prudence is a 10-star Chaser Class card. Its card rarity is Ultra Rare.
Attributes at Level 1
Edit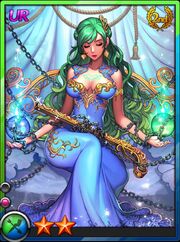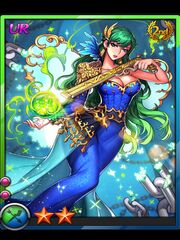 Prudence+
Edit
Cost: 22
Attack:
HP:
Skill: Heal 2
BattleSkill: Last Stand 2
Evolution
Edit
Prudence can be combined with Prudence to get Prudence+.
Great is Prudence's wisdom and spirit, but her soul remains trapped in a Spirit Stone. She awaits one strong enough to break her chains.
My gun has no bullets. Instead it fires compressed magic with precision and power to destroy my enemy.
Ad blocker interference detected!
Wikia is a free-to-use site that makes money from advertising. We have a modified experience for viewers using ad blockers

Wikia is not accessible if you've made further modifications. Remove the custom ad blocker rule(s) and the page will load as expected.