Summer Queen is a 5-star Mage Class card. Its card rarity is Super Rare.
Attributes at Level 1
Edit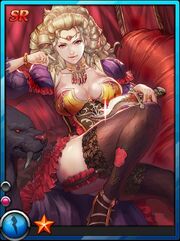 Summer Queen
Edit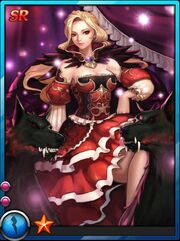 Summer Queen+
Edit
Evolution
Edit
Summer Queen can be combined with Summer Queen to get Summer Queen+.
"She was once the palace's archmagician. But she had to leave the palace due to a false accusation. She was accused of dealing with the devil. You want my help? So... You're not afraid of me, yeah?"- Summer Queen
"I received several offers from the emperor to restore my reputation. But I didn't accept any of them. I just can't bear to watch this continent get destroyed. This is my home after all" - Summer Queen+
Ad blocker interference detected!
Wikia is a free-to-use site that makes money from advertising. We have a modified experience for viewers using ad blockers

Wikia is not accessible if you've made further modifications. Remove the custom ad blocker rule(s) and the page will load as expected.