Temple Knight is a 4-star Warrior Class card. Its card rarity is Rare.
Attributes at Level 1
Edit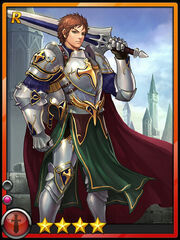 Temple Knight
Edit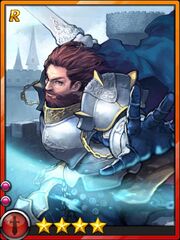 Temple Knight+
Edit
Evolution
Edit
Temple Knight is the result of combining Knight+++ and Priest+++.
Temple Knight can be combined with Temple Knight to get Temple Knight+.
Temple Knight+ can be combined with Lancer+ to get Knight Commander.
"Dear Mighty One, now I know why you haven't answered my prayers. You were waiting for my dedication."- Temple Knight
"Even if you purify this area, the evil forces will appear again tomorrow. That's why I'll make sure that everyone in this area fears me!" - Temple Knight+
Ad blocker interference detected!
Wikia is a free-to-use site that makes money from advertising. We have a modified experience for viewers using ad blockers

Wikia is not accessible if you've made further modifications. Remove the custom ad blocker rule(s) and the page will load as expected.