Tia is a 9-star Mage Class card. Its card rarity is Ultra Rare.
Attributes at Level 1
Edit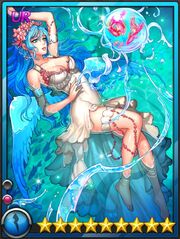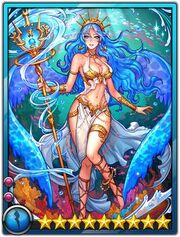 Evolution
Edit
Tia can be combined with Tia to get Tia+.
Tia is formed by fusing Shaman, Snowy Cloak, Jean on the Throne, and Ara.
"Water is normally calm and peaceful, but a fierce wind can make it violent. I think I must set aside the peace and calm."- Tia
Ad blocker interference detected!
Wikia is a free-to-use site that makes money from advertising. We have a modified experience for viewers using ad blockers

Wikia is not accessible if you've made further modifications. Remove the custom ad blocker rule(s) and the page will load as expected.